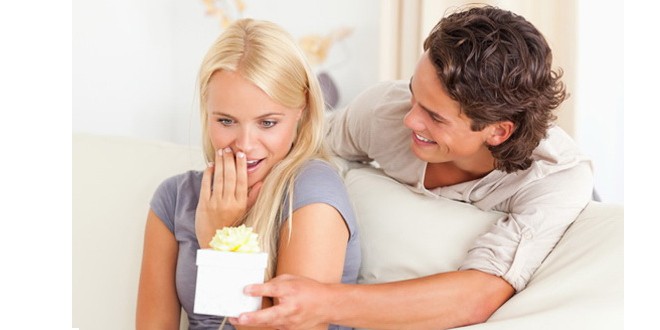 Choose a gift Russian Souvenirs – is the best way to surprise!
Do you like to give gifts? Or do you more like to get them? Waiting for celebration is a special atmosphere, which brings a joyful anticipation and faith in a miracle with it. Everyone likes to receive gifts. No matter how you react to the holidays, but of course, you will agree with it.
Each person has his or her own thinking about how to choose a gift and how to present it. But most of us agree with fact that Russians hand-made souvenirs carry a piece of warmth, the imprint of the soul of master and that will be appropriate gift for any occasion.
Reasons for choose a gift
There are lot of reasons to give gifts. For a birthday, wedding or anniversary, a gift to a friend, relative, child and adult, business partner, boss or just a souvenir – all of this is an occasion not only to give joy to the people around us, but also to get a special pleasure from the opportunity to light a happy fire in someone's grateful eyes.
To Purchase a gift for man for Birthday? Easy!
The choice of gift is a special sacrament. We are often puzzled in trying to figure out what to gift for husband, brother or loved one. At first, iterate through the various options, then, slowly stroll along the brightly coloured shop windows, wondering if the gift will like it?
Belonging to a strong floor does not deprive men of the ability to wait for the holiday and opportunity to enjoy of surprises. Moreover, it is not necessary to gift a true man's Souvenirs, because most of us are not important value, but it is important that the gift to made with love and regard. It is appropriate to give a loved one candlelight dinner, a weekend away in a holiday house, or just breakfast in bed.
If the birthday boy prefer a physical manifestation of love, the perfect gift will be a scarf for men, scarf for men, leather purse or an elegant purse.
And if choose a gift for a man is difficult for you, but still doable, the choice of souvenir for the wife or the favorite turns into a real torture for most of men.
Where is buy Souvenirs fast and not expensive in Moscow?
In our complicated age, when sometimes time is valued as money, a particular challenge is not only the problem of choice, but the answer question is where and how to buy a gift?
The twinkling shop Windows of expensive boutiques do not give focus. Scurrying back and forth pushy salespeople trying to sell something outrageously expensive and unnecessary. And the crowd of potential buyers and unwanted advices are confusing from all sides, further complicating a difficult electoral process.
Then, tired of endless wandering in search of nothing, you finally give sacramental question: where you can buy the gift in this crazy city? Cheap high quality souvenir gift or fabulously expensive thing for the memory for relatives and loved ones?
Internet store of Souvenirs and gifts with a wide assortment and attractive prices – that is the answer to your question!
Eureka! You can slowly, thoughtfully choose a gift, to buy inexpensive souvenir quality products at attractive prices without wasting time and energy without leaving your home, sitting in your favorite chair with a Cup of coffee.
Your guide to the world of gifts, where the craft is closely intertwined with the arts will be the Internet-shop of exclusive products of the "Golden Grail".
Our web site will help you to choose a gift for a birthday, a present to mark a memorable date or just buy a cheap souvenir for the Manager, colleagues or business partner in the shortest time.
What to gift?
Huge range of exclusive Russian Souvenirs has more than three thousand names. Among them is nesting dolls, wooden toys, lacquer miniatures, jewelry boxes, Khokhloma, Pavlovo-Posad woolen and Orenburg shawls, Zhostovo trays, products from birch bark, playing cards, t-shirts, caps, books, cards and scarves. All of this will give the opportunity to pick up a suitable gift even for the most discerning buyer and the quality of goods will satisfy the most demanding taste.
We will help you to buy Russian Souvenirs in Moscow!
We work with retail and wholesale customers, in Russia and abroad. We Help to choose a gift, advise about issues of quality, value, dimensions, about materials from which made a particular product and about storage conditions, as well as deliver gifts in time convenient for you.
Online store "Golden Grail" offers Russian Souvenirs and gifts made from the heart. They will bring joy, clear as a Sunny day and will give you a good mood for many years.
Feel free to email us export@goldengrail.com and we will make every effort that if you contact with us once you will be staying with us forever.